What better way to kick of grilling season (in the East) than locking in a deal on high end gas grill.
I don't mean just any deal, I mean an absolute steal.
We have (2) 36" gas grills on carts that need to be s old in order to make room for displays in the Ring of Fire, our new outdoor kitchen showroom.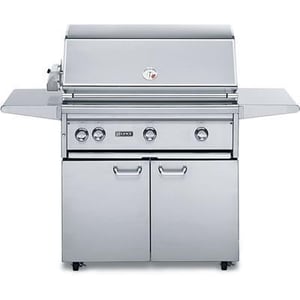 LYNX Grill Deals
First off, we have a Lynx 36" on free standing cart, NATURAL GAS, with your choice of the new ceramic burners or the old school brass burners that Lynx popularized.
The current Lynx 36" on cart is over $7500.
We are selling this one for $4599. It's unused. Just been sitting on our showroom floor. Comes with everything including a free cover.
DCS Grill Deals
On the DCS front, we have a BRAND NEW, Series 9 36" grill on cart, in LIQUID PROPANE
This grill / cart (pictured below) sells for $6799 at retail. Plus this is a price-protected line so you won't find a new one discounted.
I can let this go for $4000.
First come first serve folks!
Unless you want to pick up at our showroom, these are for sale locally only, meaning delivery zones are Westchester County, NYC or Long Island. North Jersey and Fairfield County are okay as well.
For ordering information please call us at 1-800-966-2878. These won't last!