So excited to bring you a first!
After many years of standing put with a minor tweak here and there, DCS has finally revamped their outdoor grills from the ground up, resulting in one of the most amazing gas grills available.
The new DCS grills are called the Series 9 or Evolution Series (I've seen it presented both ways) and I am very lucky to have the first pics that will be shown on the web. But first, let me detail the upgrades
Upgrade #1: Lights. Lights, Lights
For years DCS has been the only premium gas grill that did not offer lights in their hood or above/behind the knobs. That all changes now as the new Evolution series grills will not only have lights in the hood canopy which shine directly down on the cooking area, but the knobs will also be backlit with orange or light blue lights. This is a major upgrade bc I can attest firsthand as a DCS grill owner that the lack of lights on the knobs made nighttime grilling very challenging as the temp settings were not discernible.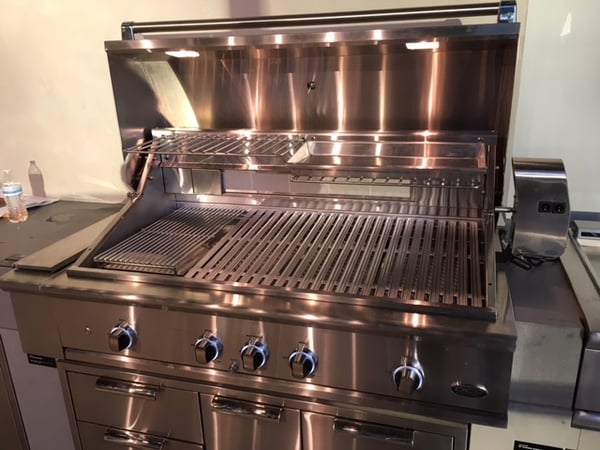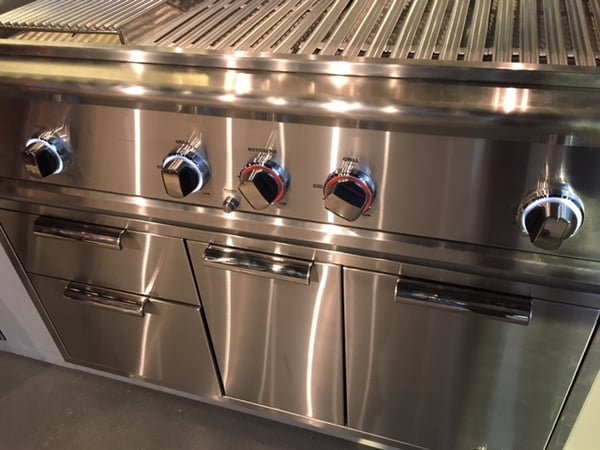 Upgrade #2: A Lighter Hood
Many premium grill manufacturers have moved to a spring system in order to lighten the weight of their hoods, yet DCS was steadfast in keeping their original hood design for decades.They have now moved to a spring assist system. The new hood has much stronger springs than what the competition offers and they will allow the grill canopy to remain open at 90 degrees for smoking.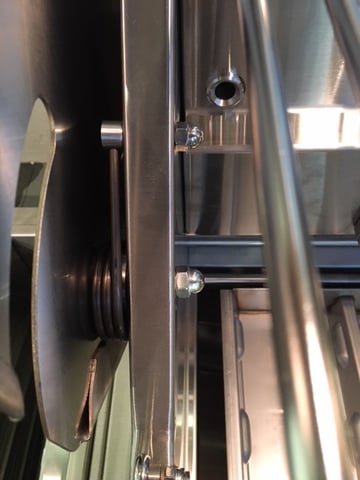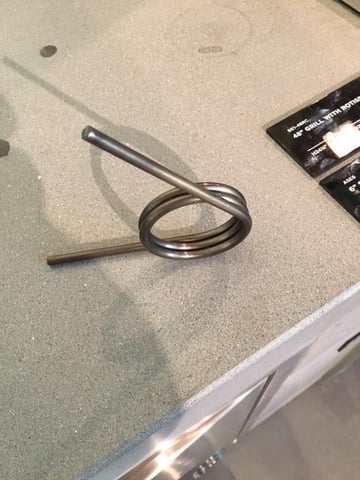 Upgrade #3: New Rack System
DCS has also taken a novel approach to creating more usable space as they took the back of the grill and turned it into a pseudo-oven. There now are multiple racks in the back which will allow for a variety of cooking styles such as warming, smoking and roasting. DCS has also created several accessories which will allow for these different cooking styles to be enabled.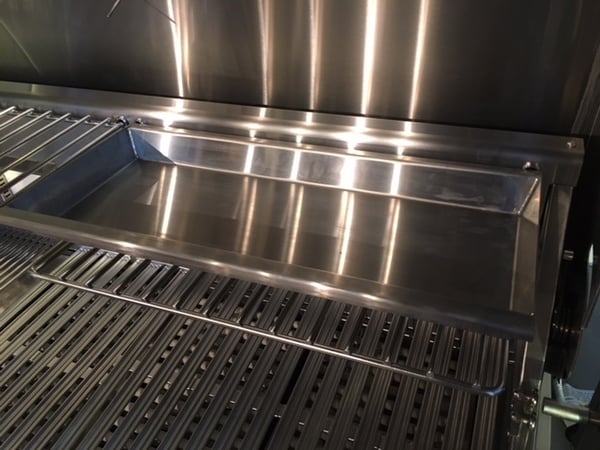 Upgrade #4: Solid Fuel Insert!
And here we have the game changer. If you had asked me 2 years ago what a solid fuel insert was, I would have looked at you and said "Huh?". Then I was introduced to this revolutionary device when Alfresco produced one for their ALXE series grills in 2016. I brought one home to play with and soon enough I wasn't cooking with gas any longer other than to ignite the charcoal and wood in the solid fuel insert. The solid fuel insert was delivering the ability to cook with wood and/or charcoal thus completely altering the flavor profile of the food. DCS has now followed suit with a slightly different iteration compared to the Alfresco insert. The DCS has a divider running vertically down the middle which will allow for 2 cook chambers. DCS has also included a cover with holes punched in it, so it can be used as a smoker.